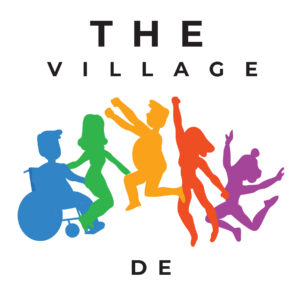 Coming Summer 2023:
The Village Youth Leadership Team
The Village Youth Leadership Team is a 14-week, program for LGBTQ+ youth age 13-23.
Mental and Physical Wellness
HIV/STI Education and Prevention
Peer-To-Peer Networking and Support
Social Justice
Political Awareness and Advocacy
Presentation Skills
In addition, participants take part in workshops on a range of LGBTQ+ topics and will develop a presentation to promote peer acceptance and inclusion. After graduation from the program, they will be able to join the Speakers' Bureau if desired. Participants are empowered to continue their education and the program can be a catalyst to jump-starting their careers. Those who complete the program are provided a stipend for their participation.
For more information contact us at thevillagede@gmail.com.
Creating safer spaces for the LGBTQ+ Community in Northern Delaware.
The Village is a community of LGBTQ+ youth and adults, and their allies, dedicated to empowering and supporting members of all ages. The Village is located in Northern Delaware and beyond, and hosts events most often online, with occasional in-person events. We aim to provide safe social engagements, mentorship, resources, education, and leadership opportunities for youth and adults.