This year, our aim is to reignite the community by acknowledging remarkable individuals who have shown unwavering dedication and an unrelenting commitment to the battle against HIV in Delaware. Presented below are their photos and bios.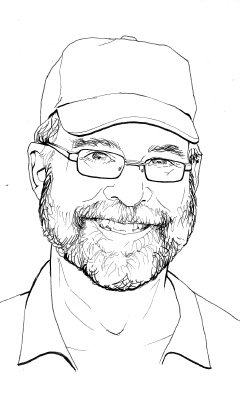 Glen has been a fixture in Delaware's HIV field for 28 years starting at Sussex County AIDS Committee (SCAC) in 1995. Pruitt managed supportive services provided directly to clients and coordinated client rides to medical appointments. He ran a transitional housing program and established an HIV Resource Center all at SCAC and for 3 years served as their Executive Director. In 1999, Pruitt joined the Delaware HIV Consortium as HIV Contracts Manager working with community-based organizations throughout the state. His duties grew to include monitoring/auditing functions, technical support to service providers, and developed educational opportunities for HIV case managers and social workers. Ultimately Pruitt was the Consortium's Associate Executive Director. Upon leaving the Consortium in 2016, he became a quality improvement consultant to Delaware's statewide Ryan White Part B Program. Pruitt has presented HIV workshops at local, state, and national levels and was the Rehoboth Beach coordinator for AIDS Walk Delaware for many years. He emphasizes that the Walk is not only a fundraiser but raises awareness and hope. People working together shows it's possible to make a difference in the fight against HIV.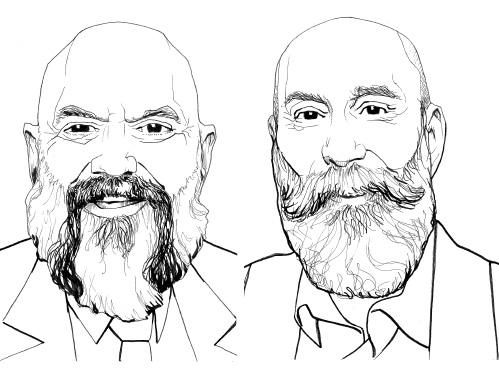 Jim and Ivo are pioneers in the history of HIV/AIDS in Delaware. In 1982, Ivo and Jim founded the Gay & Lesbian Alliance of Delaware (GLAD), establishing a Health Issues Committee and a statewide hotline. They initiated talks with the Division of Public Health and the Blood Bank of Delaware to discuss definitions of risk behaviors and future testing options for the state, helping both form policies regarding this new threat to public health. GLAD was "information central" regarding AIDS in Delaware. They trained volunteers for a statewide AIDS hotline and partnered with the Delaware Nurses Association to sponsor the first public AIDS educational forum in Delaware. They also lobbied New Castle County Council to pass a resolution in support of AIDS education.
In 1984, they formed the Delaware Lesbian and Gay Health Advocates (DLGHA), Delaware's first AIDS service organization. DLGHA incorporated a "buddy system" with the help of Ivo, Jim, and their friends Joan Schwartz and John Wills. These four were among the founding board members of DLGHA, which eventually became AIDS Delaware.
In 1985, Jim was hired by the Delaware Division of Public Health as a nurse consultant at the Alternate Test Site program for HIV antibody testing, the state's first official HIV/AIDS effort. Jim, Ivo, and Joan consulted on the opening of Delaware's first comprehensive AIDS outpatient clinic at the Medical Center of Delaware, now Christiana Care.
Jim was also instrumental in establishing Christiana Care's HIV Wellness Clinic in Georgetown, a cooperative venture with Christiana Care and the Division of Public Health and they both consulted on the formation of CAMP Rehoboth.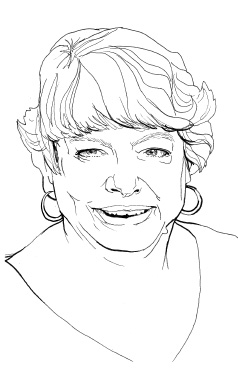 Janice Heinssen was the Director of Christiana Care Health System HIV Program Early Intervention Services. She holds national certifications as a nurse practitioner through the American Nurses Credentialing Center and as a specialist in HIV clinical care through the American Academy of HIV Medicine. Under the medical direction of Susan Szabo, MD, and the administrative direction of Arlene Bincsik, RN, MS, CCRC, ACRN, Janice was instrumental in establishing satellites of the HIV community program at Porter State Service Center and Beautiful Gate Outreach Center. In addition, Janice has been a long-time member of the HIV Consortium Planning Council.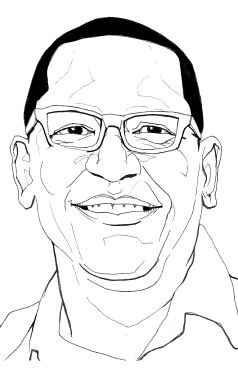 Frank Hawkins, MS, has dedicated 24 years to AIDS Delaware, where he is the Director of Advocacy and Community Engagement. His impact has reached wide-ranging populations in Wilmington, earning him accommodations and accolades for his HIV-related efforts. Frank's accomplishments span various sectors, notably as an Internationally Certified Gambling Counselor. His work has garnered attention in numerous publications, recognizing his contributions in curbing the spread of HIV. Particularly his "Do The Right Thing 4LIFE" program which engages Wilmington barbershops and beauty salons reaching the African-American community. Frank also takes an active role in engaging youth through annual events like the HIV Forum, coinciding with World AIDS Day. It equips young individuals with knowledge to protect themselves from HIV. Frank's brainchild, Delaware Teen Idol, provides a platform for youth to showcase their talents, fostering creativity through rap, singing, or poetry. The event's motto, "Be in the SPOTLIGHT for the right reason," encapsulates its empowering essence.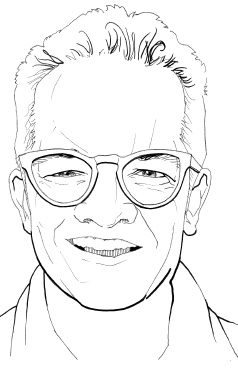 John Gardner's journey into HIV/AIDS advocacy was driven by personal identity and a profound sense of purpose. As a gay man, he recognized the urgent need to address the crisis affecting the LGBTQIA+ community. His passion led him to dedicate over two decades to AIDS Delaware, where he held roles ranging from board member to Executive Director. Throughout his impactful tenure, John played a pivotal role in combatting HIV/AIDS. He raised awareness about knowing one's HIV status and secured funding to expand essential services for those affected by the epidemic. With retirement approaching this Fall, John's aspiration is for AIDS Delaware to continue thriving, offering education and support, and ultimately contributing to ending the HIV/AIDS epidemic. His legacy stands as a testament to his unwavering commitment and the power of collective action.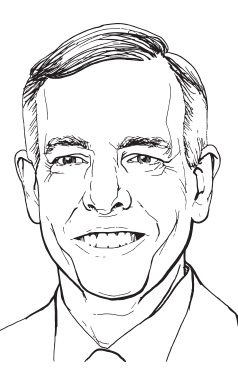 Dr. Stephen Eppes specializes in pediatric infectious diseases at Christiana Care Health System and serves not only as the Director of Pediatric Infectious Diseases but also Associate Infection Prevention Officer. Throughout his career, Dr. Eppes has been recognized for his clinical and teaching skills. Among his many repeat honors, he has received numerous teaching awards from pediatric residents. He also serves on the emeritus staff at Nemours Childrens Health and on the Board of the Delaware HIV Consortium.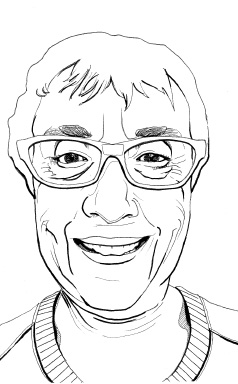 Dr. Susan Szabo, MD specialized in infectious disease and before retiring had 41 years of experience in the field of medicine. She graduated from the University of Maryland School of Medicine in 1981 and was affiliated with numerous hospitals in Delaware, including ChristianaCare. She was the Medical Director for the Holloway Community Program from 1992 – 2022 and was responsible for overseeing the HIV clinical care provided across the state.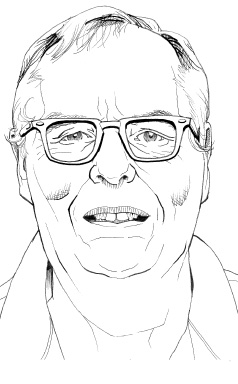 Darcy Brasure's personal journey into HIV/AIDS advocacy began with his own diagnosis. Supported by AIDS Delaware during a challenging time, he turned his experience into a mission for change. Starting as a volunteer, Darcy's passion and knowledge grew, leading him to serve the community for 20 years. As AIDS Delaware's Manager of Counseling and Testing, Darcy's impact is tangible. He has educated countless individuals about HIV, conducting over 14,000 tests and empowers people to know their status. Looking forward, Darcy aims to spread awareness about HIV prevention medications, ensuring more individuals have access to vital treatments.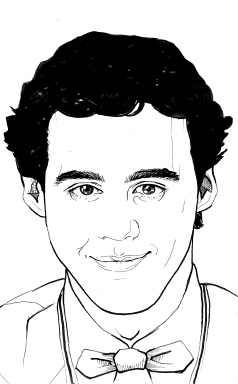 Jeffrey, who lost his battle with HIV/AIDS in 1996 was a radiant and loving son, endowed with remarkable talents that brought joy to the lives of his family and friends. He faced the end with unwavering courage, leaving behind a profound legacy of strength and love. In 1996, his sister Paula established the Jeffrey Grossi Memorial Team and started walking in his memory. Their team is always one of the AIDS Walk Delaware's top fundraising teams. Upon Paula's passing, they became the Jeffrey and Paula Grossi Memorial Team, as a symbol of love and unity to each year walk with purpose and determination, cherishing the memories of Jeffrey and Paula in the fight against HIV/AIDS.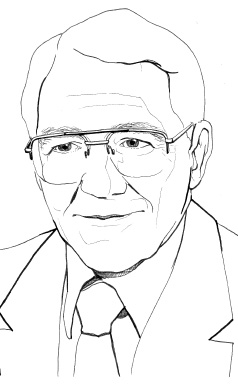 Dr. William J. Holloway, was an accomplished physician, that founded the Infectious Diseases Laboratory and led research on antimicrobials. During the AIDS epidemic, he served as the principal investigator for HIV studies at Christiana Care Health System and was considered "the grandfather of infectious disease in Delaware". He authored over 200 publications and held prestigious roles like Governor for Delaware in the American College of Physicians. In 1963, he initiated the Infectious Diseases Symposium, now known as the William J. Holloway Symposium. Dr. Holloway was recognized as an Honorary Fellow of the Royal College of Physicians.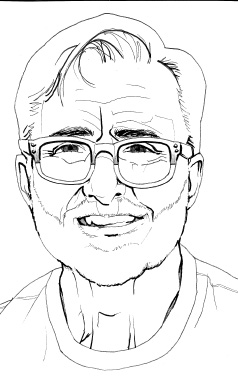 Mr. Houle, was the Executive Director of the Delaware HIV Consortium from 2003-2020 and has more than 33 years of experience in the HIV field in a variety of urban and rural settings in Illinois, Arizona, and Delaware. Most of that time was spent developing and operating direct client services for people living with HIV. His degrees in education and business administration, coupled with his sense of business acumen, made a strong combination for leadership at the Consortium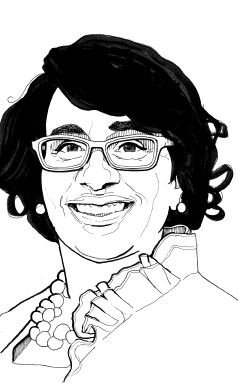 Renee Beaman – Ms. Beaman served as founder and executive director of Beautiful Gate Outreach Center, an HIV/AIDS prevention and outreach program that operates out of Bethel AME Church in Wilmington. Under her leadership, the center has created more than 25 programs – including HIV testing in the emergency department at Wilmington Hospital and an on-site medical clinic in partnership with Christiana Care Health System that serves thousands of Delawareans.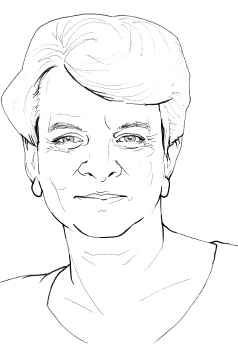 Ms. Bincsik is a renowned healthcare leader and visionary, whose work has been integral to establishing Delaware's HIV healthcare and support service system. Ms. Bincsik has devoted her entire career to advancing healthcare services for individuals living with HIV in Delaware. She helped establish what is now known as the William J. Holloway Community Program, an ambulatory clinic for persons living with HIV in the1980s and helped ChristianaCare receive the first federal grant for HIV treatment in 1989/1990.

Since 2004, Patrick Keenan has been a loyal friend, trusted Board Member, and dedicated fundraiser to the Consortium. Every year he waits in line to be the first person to sign up for that year's AIDS Walk Delaware, and year after year he ends up as one of the top fundraisers for the cause – something that he is immensely proud to do. Because of 25 years of experience in the hospitality industry, he embodies the will to serve others in his community. He believes that until there is an end to the HIV epidemic there will always be a need to raise funds for client services, HIV prevention, testing and educational programs. He has pledged that he will continue to forge down this path of community advocacy, support and commitment for many years to come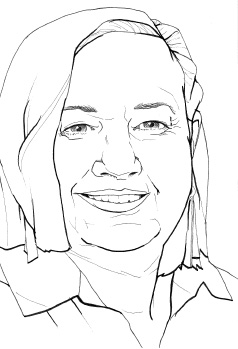 Lori Campbell

Lori's passion for helping people with HIV started in the mid 90's as a volunteer with a buddy program in New Mexico, helping with grocery shopping, pet walking and most importantly companionship. Lori has been the Director of Client Services at AIDS Delaware since 1999. She served for 7 years on the Delaware HIV Planning Council, served on the West End Neighborhood House Loan Committee and Lori received a Jefferson Award for Public Service for her work in the HIV field. Her hope is that Delaware will continue to fund and serve clients living with HIV and contribute to the goal of eradicating HIV in America. U = U (Undetectable = Untransmittable).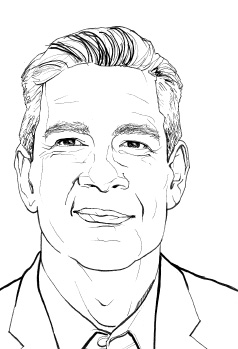 For John, as a teen in 1982, coming out during the HIV/AIDS health crisis was fearful. He felt the need to get involved so he did the Philly AIDS Walk and then eventually AIDS Walk Delaware. By first volunteering with Action AIDS and MANNA, this led him to an employment opportunity with AIDS Delaware where he worked for 11 years, first as Deputy Director and then Executive Director. He worked with faith, business, social service, and government leaders to fund and develop staff and programming to become a state-wide HIV service organization. During this time and after John also participated in mission trips to Johannesburg, South Africa, worked with Gay Men's Health Crisis in New York City and as a life-long cycler, participated in many AIDS Cycling fundraisers. He is still engaged by providing Trauma-Informed Care training and supporting fundraising initiatives.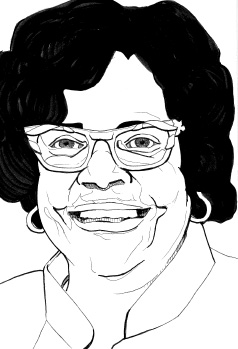 Marion Osborne, BSN, RN, ACRN, is a retired nurse who continues to work with great passion to promote health and wellness after a long and satisfying 29-year career with Delaware Psychiatric Center where she specialized in Psychiatric and HIV/AIDS Nursing. Marion is an active and longtime volunteer for AIDS Delaware starting in 1988 as one of the original DLGHA's "Buddy System" Volunteers, assisting people who were dying of AIDS. She is also an HIV/AIDS Counselor and Educator, does HIV Testing and was AIDS DE 2012 Volunteer of the Year. Merion continues to do HIV Testing and assists the Do The Right Thing 4 Life program, doing blood pressure screenings. She strongly believes in preventive health care services which can influence wellness and contribute to quality of life.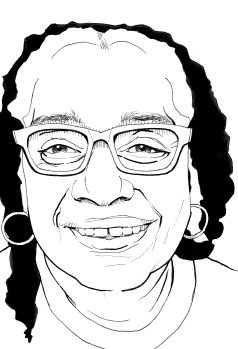 For Wanda Jenkins it was personal. In the late 80's a lot of her friends were getting sick and dying. In 1989 she started raising money for AIDS Walk Delaware, where she first met people from AIDS Delaware. In 2002 they offered the job of Food Pantry Coordinator, which she has been doing now for 21 years. Wanda knows many of the food pantry recipients, she is very connected and well respected in the Wilmington community. She also does HIV Testing and Community Outreach. Her focus is on Do The Right Thing 4Life and Delaware Teen Idol programs.



Ray Collins is part of the Delaware Division of Public Health (DPH), HIV Prevention Program, where he has been for over 20 years. Ray is responsible for collaboration, development, and monitoring of statewide public health programs to reduce HIV transmission and to end the epidemic in Delaware. He has been fundamental in DPH's HIV rapid testing program, being involved since DPH first implemented the test in 2003. Ray has also been involved with the Syringe Services Program since 2007. Prior to the Division of Public Health, Ray spent over ten years with a statewide nonprofit organization working in various prevention programs throughout the state with a focus on drug and alcohol prevention.